Spoiler free!  Woo!  Also, link below to your Black Heart reviews so I can see what you thought of the book.  Thanks!
I was holding a lot of my feels in.  My feels for this series look like this:
I loved Black Heart by Holly Black. SO. MUCH.
I love stories that talk about
1. Good vs. Evil
2. Who is the bad guy?
3. Can someone be totally good or totally evil?!
Cassel does a lot of "Am I doing good?" questioning.  A lot of "How do I keep it together?" and trying to maintain control (power) over his life.  Of course, he ends up making decisions for a few other people so there's the, "Am I doing what's right for this person?" question.
You know, kid stuff. (sarcasm)
I love every single character in this novel.  Well, maybe not Patton.  Or the Feds.  Well, maybe some of the feds.  By the way, don't you think Adam Baldwin would make a great Agent Jones?  And Elizabeth McGovern would make a great Shandra Sharpe.
I haven't read a book in quite some time that has kept me on my toes like Black Heart did!  That's what I love about Holly Black's writing.  I mean, she doesn't give you cliffhangers at the end of each chapter, but she keeps you on the edge of your seat the whole way through.  I didn't once think, "Yeah, this is what's going to happen," because it totally went another direction.  Let Cassel be your guide!
Also, Lila Lila Lila Lila Lila.  Just Lila.  Okay, cool.
Also, I have a place in my heart for Barron.  No matter how messed up he may be, he seems like he just needs a break.
And now that the series is over, my feels: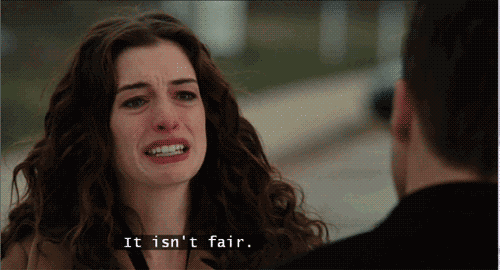 I mean, for the fact that there aren't more books in the series.  I could read Cassel's adventures for 100000 more books, but you know.  I can't wait to read more books written by Holly Black!
Link up your Black Heart review here:
Related Posts